GHS Performing Arts Online Home
For more information on our programs, please use this contact information:
| | |
| --- | --- |
| This e-mail address is being protected from spambots. You need JavaScript enabled to view it  - Music, Choirs | 497-4841 x 5359 |
| This e-mail address is being protected from spambots. You need JavaScript enabled to view it  - Theater Company | 497-4841 x 5396 |
| This e-mail address is being protected from spambots. You need JavaScript enabled to view it  - Music, Bands | 497-4841 x 5398 |
| This e-mail address is being protected from spambots. You need JavaScript enabled to view it  - Music, Orchestra | 497-8288 x 5685 |
| This e-mail address is being protected from spambots. You need JavaScript enabled to view it  - Dance Ensemble | 497-4841 x 5415 |
Subscribe to This e-mail address is being protected from spambots. You need JavaScript enabled to view it by simply sending an email.
Performing Arts Calendar
Please print the attached calendar and enter the dates into your devices. Go old school and post a copy on the fridge!
E-mail with any questions. 
Call for Volunteers!
We have made the process of volunteering at this year's events easier on everyone!
Challenge: Can we get the Pumpkin Weekend and October Concert volunteer slots filled by the end of the week?
Please click the button below to browse volunteer opportunities.
Questions: E-mail This e-mail address is being protected from spambots. You need JavaScript enabled to view it or This e-mail address is being protected from spambots. You need JavaScript enabled to view it
Thanks for supporting GHS Performing Arts!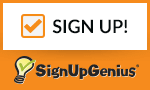 Music Concert Attire
The attachment explains the required concert attire for all GHS ensembles. Please fill out the form and return with payment by September 20. If there are financial concerns, please contact us. Please e-mail This e-mail address is being protected from spambots. You need JavaScript enabled to view it with any questions about the form.
Annual Program Advertisement Drive
Dear GHS Music Community,
Attached to this post is the sales form for our annual program advertisement drive. We ask for parents to manage this fundraiser, rather than having multiple students all running into Howe's and Sully's to ask to speak with management repeatedly.  Similarly, please contact Josh Desrochers via e-mail at This e-mail address is being protected from spambots. You need JavaScript enabled to view it before you hit the sales route if you would like to participate  -- there may be other parents already in those locations, and we would like to avoid that.
Thank you!
More Articles...
Page 1 of 2